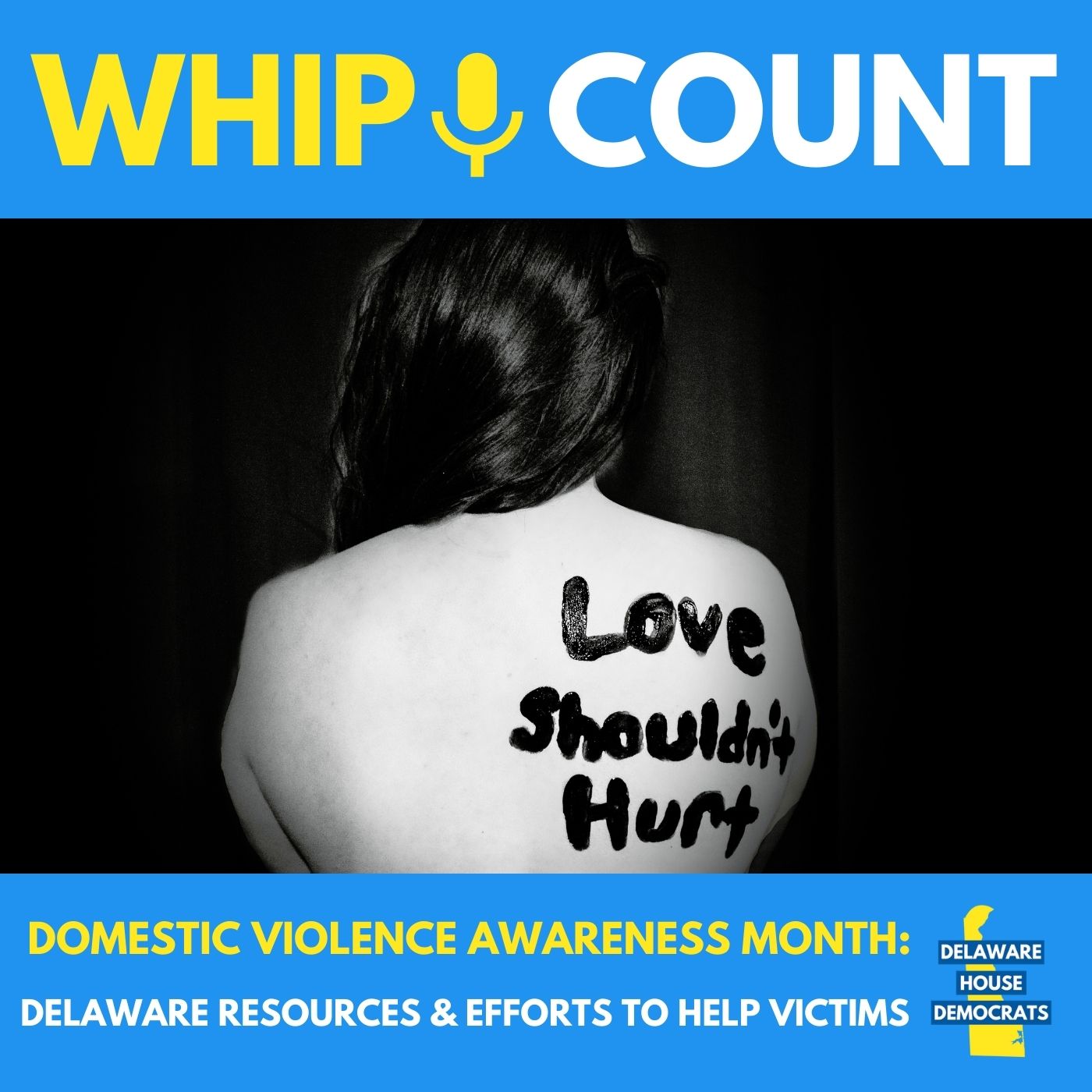 In October, many people wear purple for domestic violence victims and survivors. As advocates come together to raise awareness and educate people on red flags, trauma, and the paralyzing fear that mental or physical abuse can have on a person, it's also important to highlight resources and efforts put in place to help. 
On this episode of Whip Count, Rep. Krista Griffith and Lori Sitler of Child, Inc. share what options are available in Delaware as well as discuss legislation that would help individuals in abusive, controlling, or violent situations. 
Take a listen and visit https://dvcc.delaware.gov/24-hour-hotline-numbers/ for a list of numbers to call if you are seeking refuge or know someone who needs assistance.